"Midnight"
ooak fairy
one-of-a-kind # 86/2010
fantasy fine art sculpture by Helena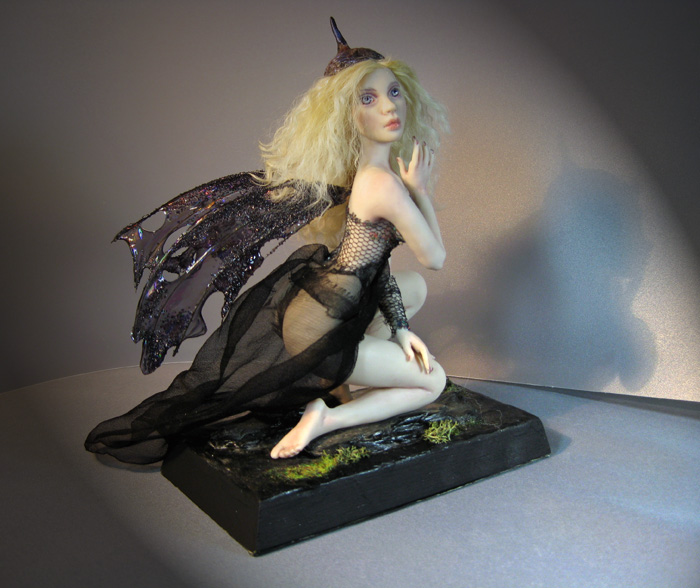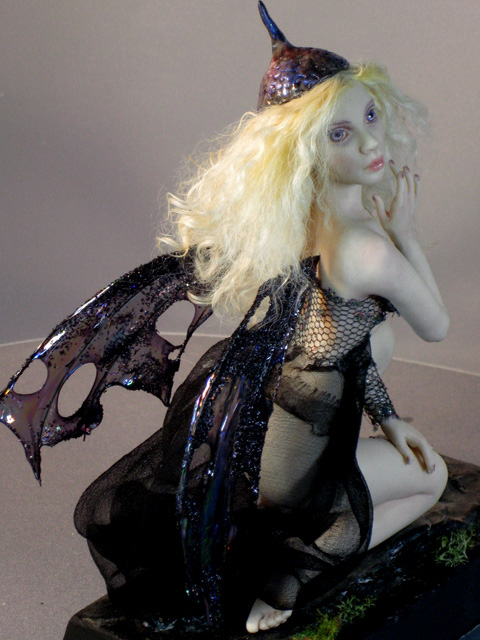 If you have any question please email me.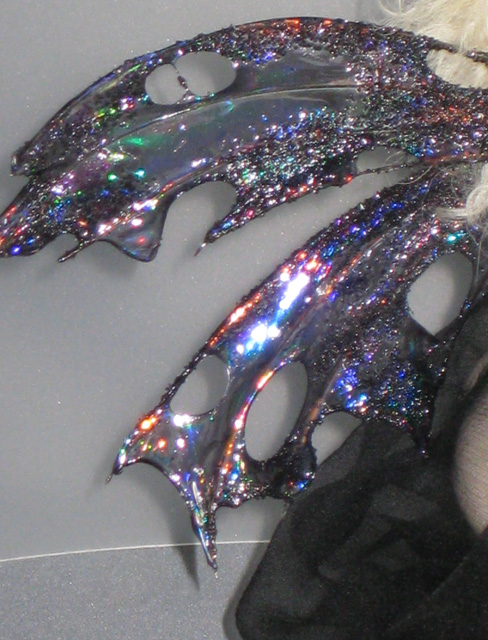 She was hand sculpted from artists polymer clay over a strong wire armature .
She is an original one of a kind sculpture - an art doll. "
Midnight is totally unique and will never be duplicated
No molds. All features are hand painted in heat set paints (genesis).
Her skin is painted, shaded and blushed to give her a natural light glow.
Her hair is tibetan lambs wool.
I'm always careful to use manufacturer's recommenditions for harding.
She would be 6 " (to 6,5) tall in her kneeling position (if standing 9,5"), base 3" x 5"

This sculpture is an original art doll - not a toy for children.
Thank you so much for your interest in my work.
Ich habe diese zarte dunkle Elfe aus Polymer-Masse über ein stabiles Drahtskelett modelliert. Das gibt ihr noch mehr Stabilität. Sie ist eine one-of-a-kind Art Doll, ein wirklich einmaliges Stück, das ich genauso kein zweites Mal modellieren werde. Ich verwende grundsätzlich keine Formen. Jedes Exponat ist in allen Details reine Handarbeit, ein echtes Unikat. Bemalt habe ich die Figur mit Genesis-Farben, die durch Hitze fixiert werden. So erhält die Figur ein natürliches, lebendiges Aussehen. Alle Details, auch die Augen, sind handgemalt (kein PC-Ausdruck). Sie Figur ist sorgfälitg gehärtet, genau nach den Angaben des Herstellers der Modelliermasse. Die Haare stammen vom Tibetlamm. Die Figur ist ein Sammlerstück und gehört nicht in Kinderhände.
*********************************************************************************