one-of-a-kind fine art doll 112/2012
ooak fantasy sculpture by Helena Thomiczny
"Woodland Fairy"

This woodland fairy is hand sculpted from artists polymer clay over a strong wire armature.
Her skin is colored, shaded and blushed in a light caramel tone with freckles.
All features are hand painted in heat set paints, the tattoos in acrylics.
She is dressed in feathers and pearls and her hair is made from feathers, fur and tibetan lambs wool.
The base is handsculpted.
This special fairy is an original "one-of-a-kind " sculpture and it will never be duplicated .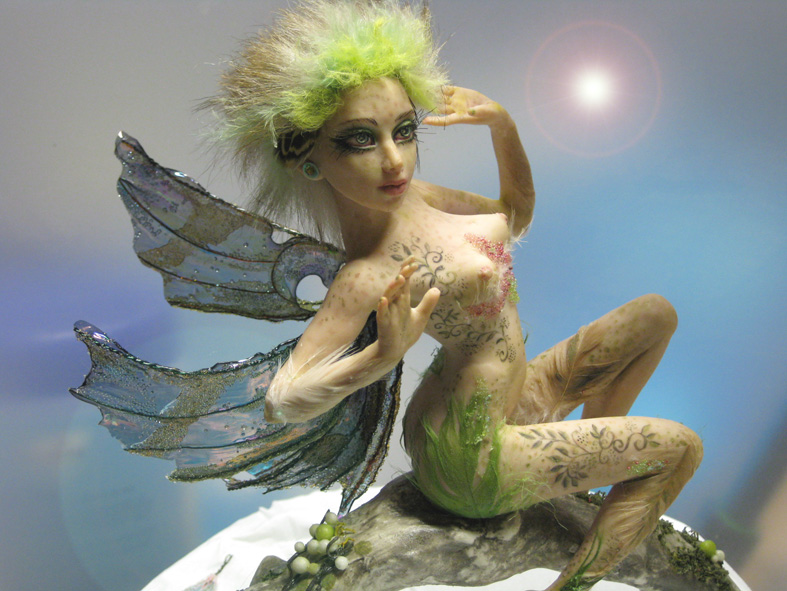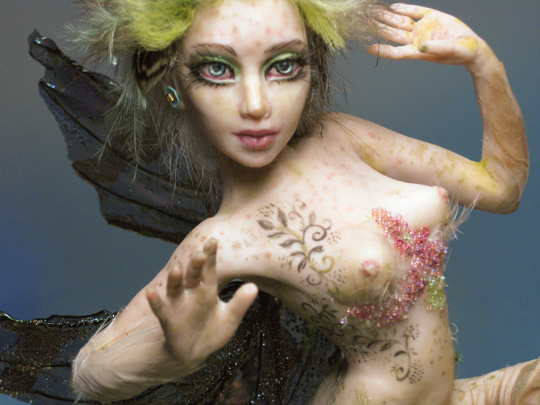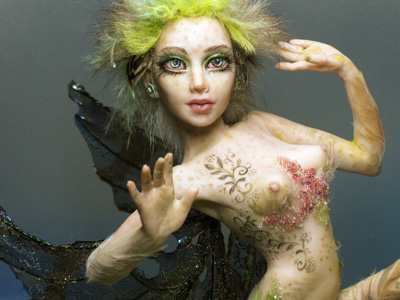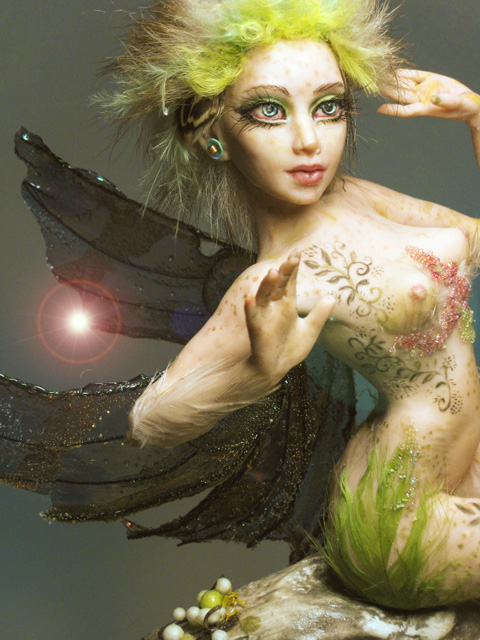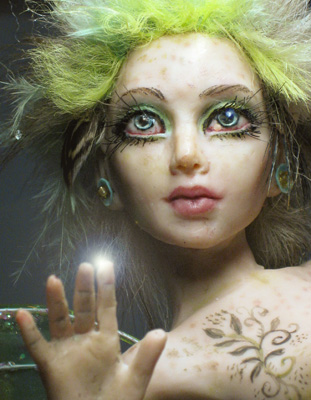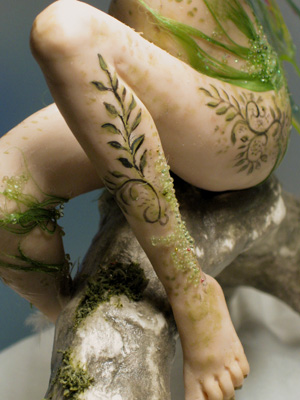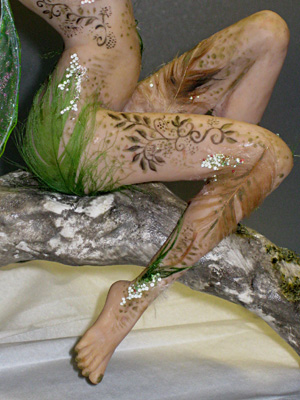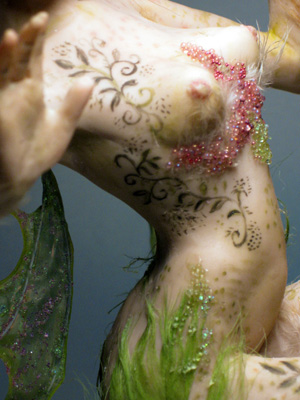 "Woodland Fairy" will come with a COA.
She comes with her dark wings, not with the green wings, as shown in some of the pictures.
The fairy is removable from her handsculpted base.
She is about 7,2 inches tall in her seated postition (10,4 inches if she would be able to stand),
base: 3,2" x 7,2 "

Thank you for your interest in my work.

All rights reserved - all pictures and artwork copyright dolls-and-desire 2012

_________________________________________________________________________________________________________________________________________________