The Wolf And The Fairy
110/2012
one-of-a-kind fine art doll 2012
ooak fantasy sculpture by Helena Thomiczny
The fairy is hand sculpted from artists polymer clay over a wire armature.
Her skin is light clay, shaded and blushed.
All features are hand painted in heat set paints and the hair is black viscose.
The wolf is also hand sculpted from "premix" over a strong wire armature
and his fur is applied layer by layer (from silk, alpaca, merino). His tail can be posed.

These are original "one-of-a-kind "sculptures and they will never be duplicated .
No molds were used n my work.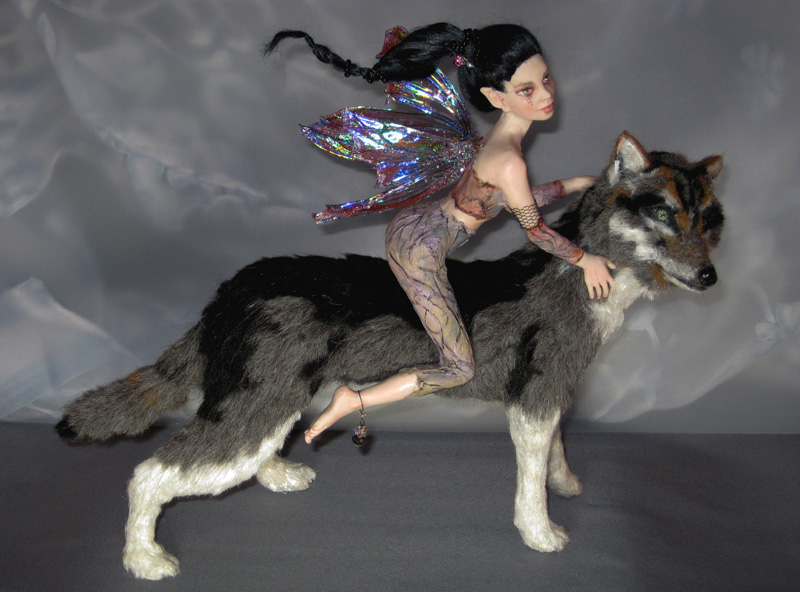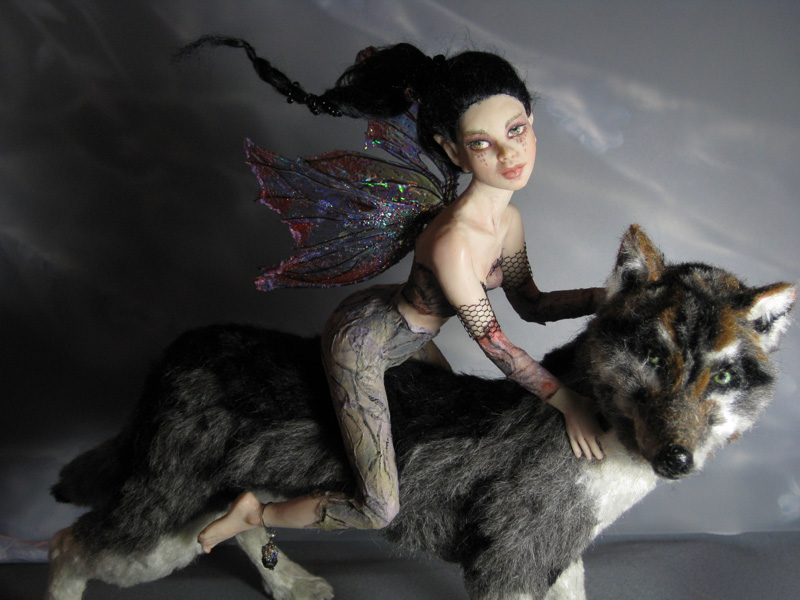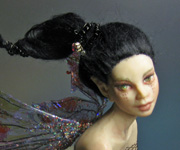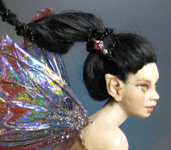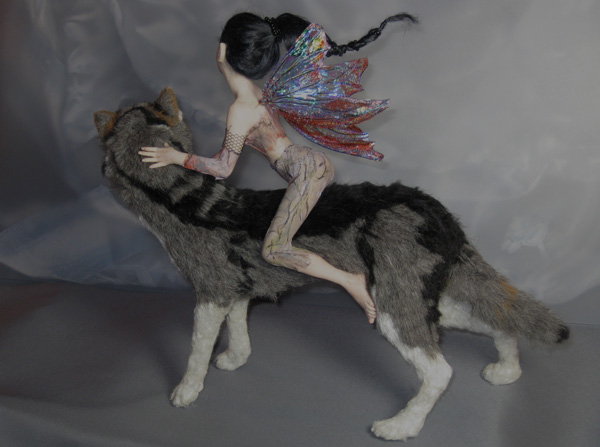 They come with a COA.
The fairy is removable from her hand sculpted wolf.
The fairy is about 9,3 inches tall while sitting on her wolf. The wolf measures 10 inches from snout to tail. No base.
Thank you for your interest in my work.

All rights reserved - all pictures and artwork copyright dolls-and-desire 2012

_________________________________________________________________________________________________________________________________________________