one-of-a-kind fine art doll 113/2012
ooak fantasy sculpture by Helena Thomiczny
"Blue Mermaid

This mermaid is hand sculpted from artists polymer clay over a strong wire armature.
Her skin is light clay, shaded and blushed to give her a natural glow.
The hair is blond viscose
All features - also the eyes - are hand painted in heat set paints.

The base is handsculpted.
This sbeautiful mermaid is an original "one-of-a-kind " sculpture and it will never be duplicated .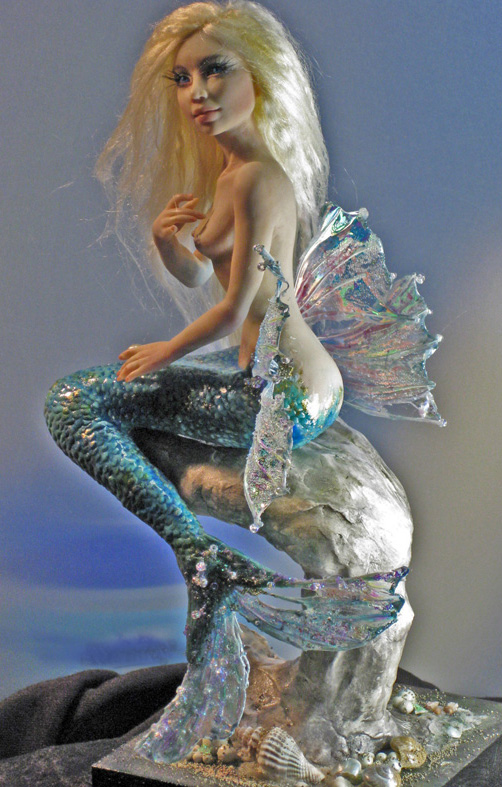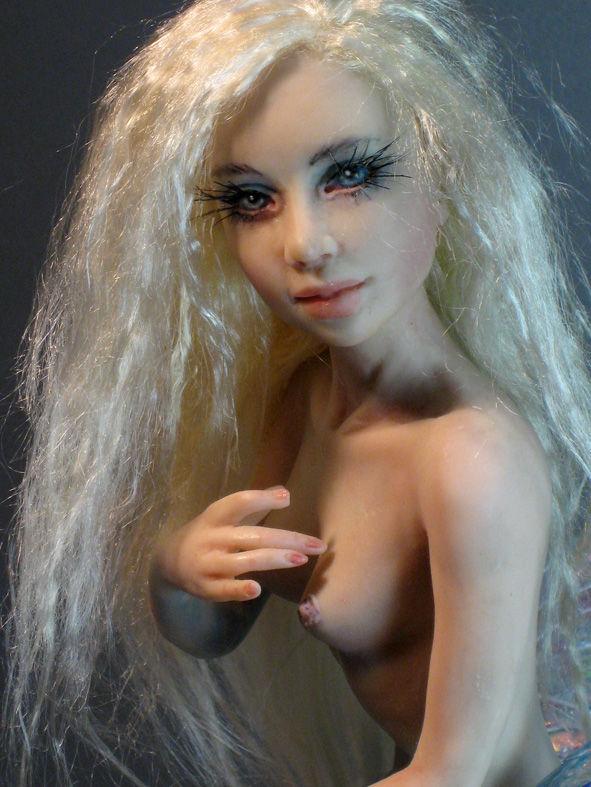 "Blue Mermaid" will come with a COA.
She is removable from her handsculpted base.
She is about 8,4 inches tall in her seated postition (with base 9,5"),
base: 3,7" x 3,7 "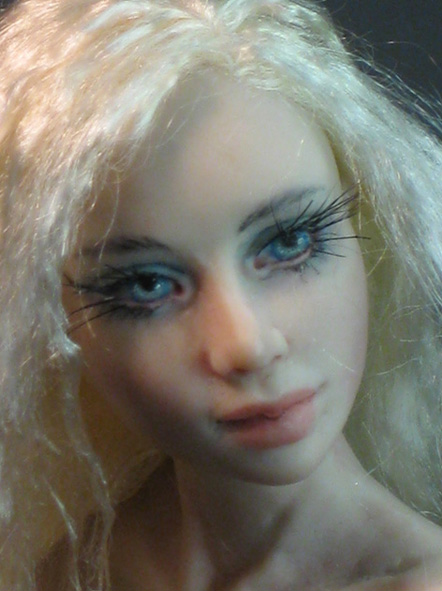 Thank you for your interest in my work.

All rights reserved - all pictures and artwork copyright dolls-and-desire 2012

________________________________________________________________________________________________________________________________________________