Meet my sweet fairy "Nienna"
one-of-a-kind # 57/2007
ooak fantasy sculpture by Helena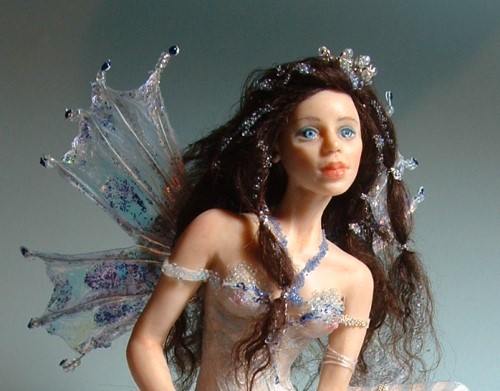 This beautiful sitting fairy is a hand sculpted artist doll # 57 designed by myself.
She was built from artists polymer clay livingdoll light over a strong wire armature
and is totally unique.
Nienna is an original one of a kind sculpture and she will never be duplicated.
There are never any molds used in my work.
All features are hand painted in heat set paints (genesis).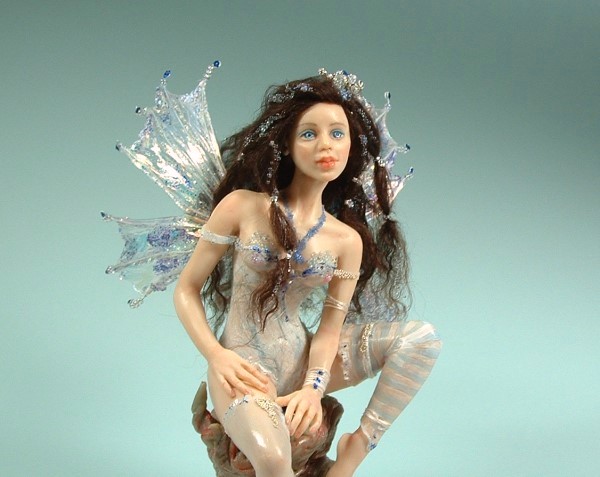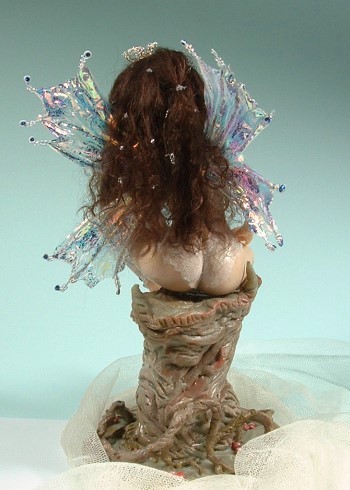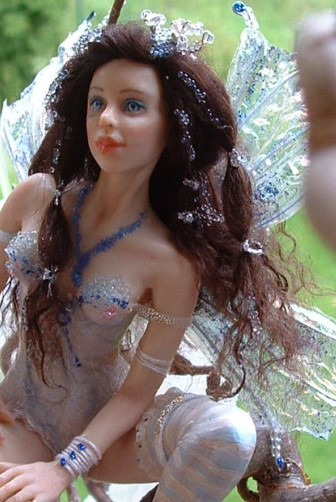 Her skin is painted, shaded and blushed to give her a natural glow.
The hair is dark brown tibetan lambswool.
She comes with her sculpted base (ooak) an is removable.
Nienna is dressed with colour an pur silk
She is about 15 cm/ 5,8 inches tall in her sitting position, 6,8 inches including her base.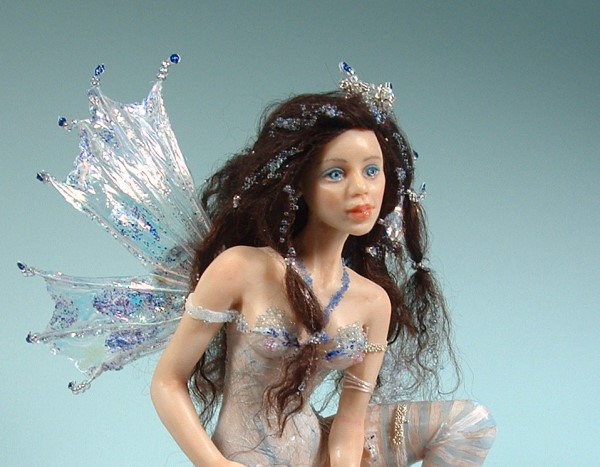 This sculpture is an art doll and not meant to be played with.
Sweet Nienna comes to the winner with her base and a Certificate of Authenticity.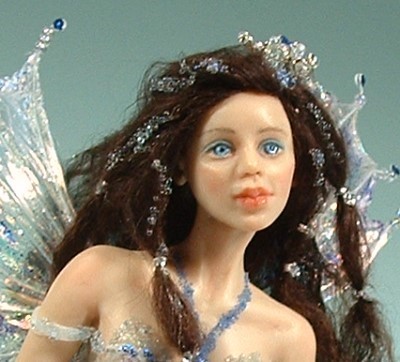 Thanks you so much for your interest in my work.