Please wait a moment, the pictures are loading.......
Male fairy
"Marlin"
one-of-a-kind fine art doll 2010
ooak fantasy sculpture by Helena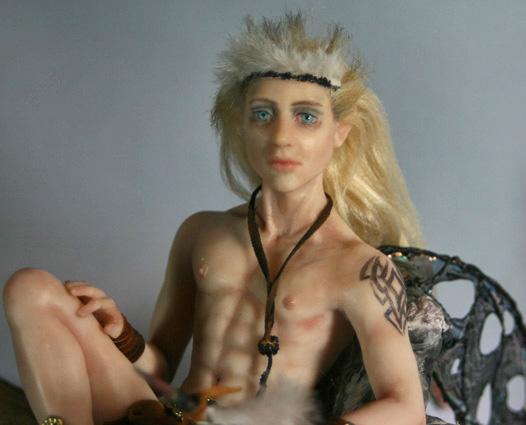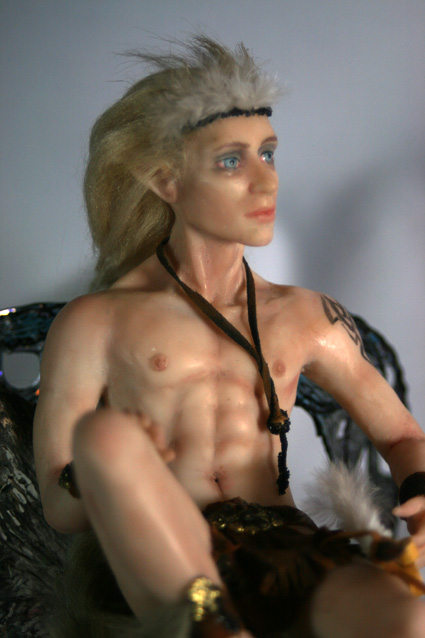 Marlin is hand sculpted from artists polymer clay Fimo Puppen light
over a strong wire armature and he is totally unique.
I'm always careful to use manufacturer's recommendations for baking.
This is an original one of a kind sculpture - an art doll - and it will never be duplicated .
I never use any molds in my work. All features - also his eyes - are hand painted
in heat set paints (genesis).
His skin is light clay, shaded and blushed to give him a natural glow.
The hair is blond viscose hair for Miniatures .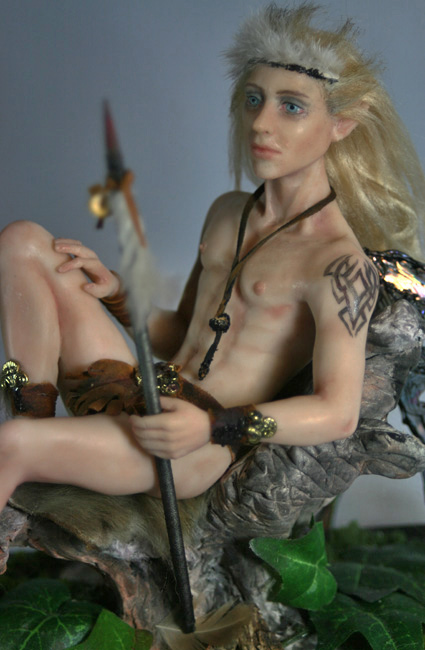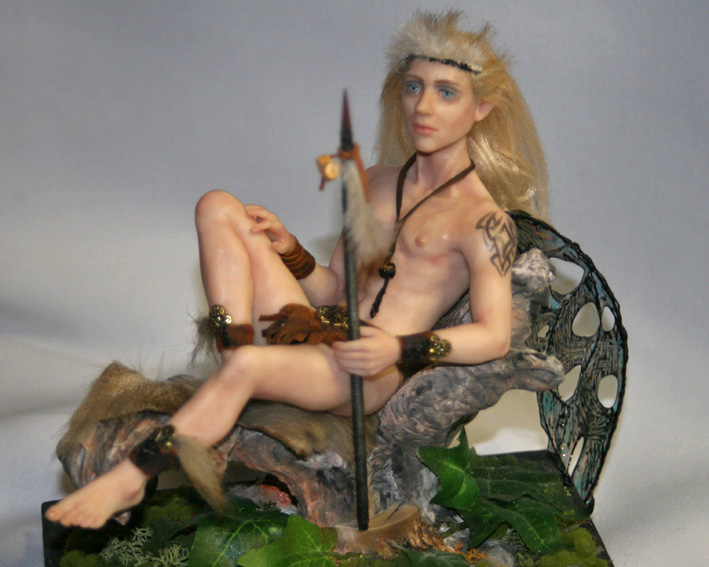 Marlin is signed on his back and comes with a COA.
He comes also with his base (ooak handmade) and he is removable.
Marlin is about 9-10 inches tall - if he would standing.
In his sitting position on his base 7,2 ",
Base: 6,7 x 4,25 "

Thank you for your interest in my work.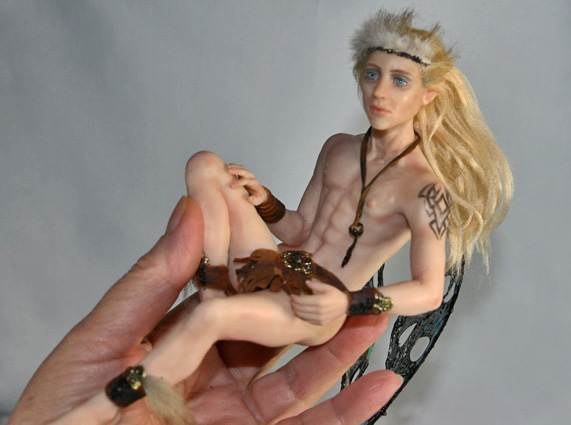 Marlin ist eine meiner seltenen männlichen Elfen und ich habe ihn aus dem neuen Fimo Puppen light
über ein stabiles Drahtskelett frei von Hand und ohne jede Vorlage modelliert.
Er ist ein Unikat, eine one-of-a-kind Skulptur und ohne Verwendung von irgendwelchen Formen entstanden.
Die Bemalung erfolgte mit hitzehärtenden Farben (genesis). Die aufwendige Wurzelbasis ist aus
lufthärtender Masse modelliert, mit Acrylfarben bemalt und mit Blatt- und Moosformen dekoriert.
Die Figur ist ein mit aller Sorgfalt hergestelltes Sammlerstück
und gehört nicht in Kinderhände. Sie kommt mit Basis und Certifikat.
Danke für Ihr freundliches Interesse.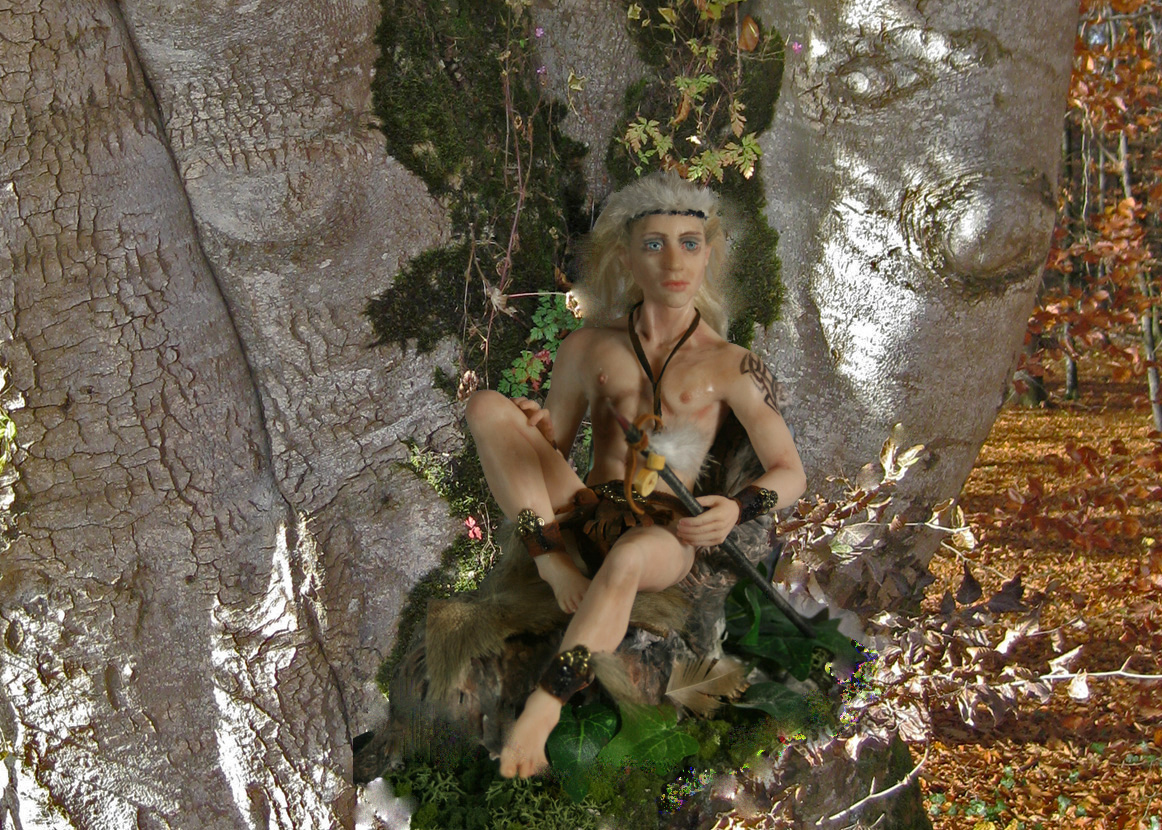 All rights reserved - all pictures and artwork copyright dolls-and-desire 2010