details: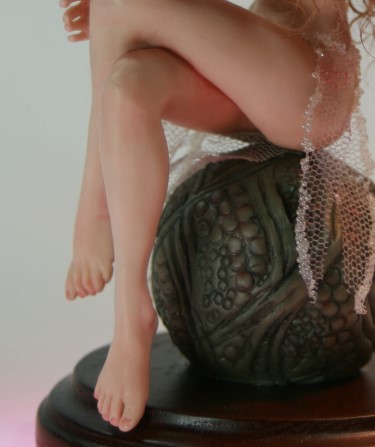 work in progress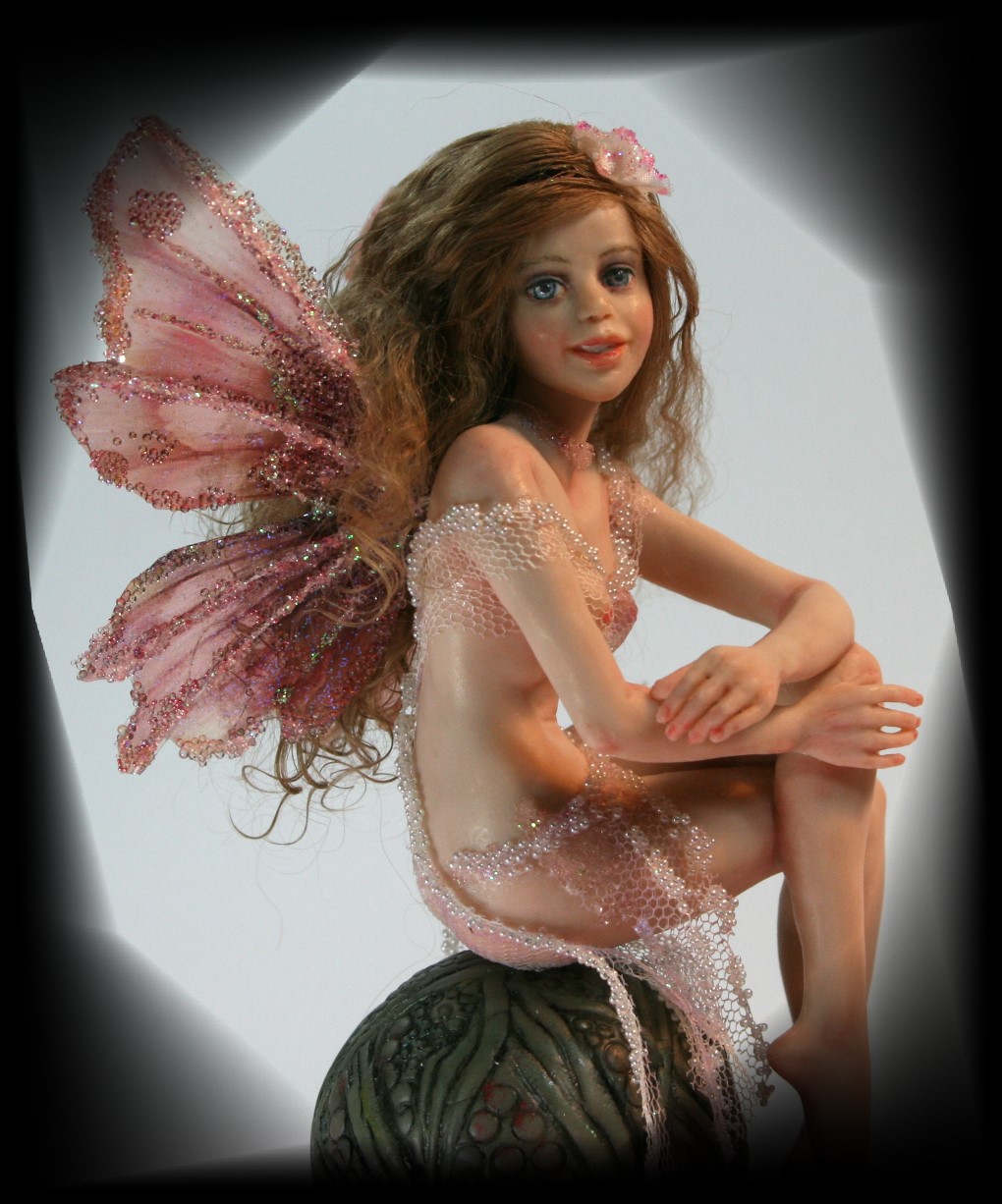 This beautiful sitting fairy is a hand sculpted artist doll #62 designed by myself. She was built from artists polymer clay
livingdoll light and prosculpt light over a strong wire armature and is totally unique.
Eve is a original one of a kind sculpture and she will never be duplicated. There are never any molds used in my work.
All features are hand painted in heat set paints (genesis). Her skin is painted, shaded and blushed to give her a natural glow.
The hair is red tibetan lambswool. Eve is dressed with silk .
She is about 5,5 inches tall in her sitting position, 6 inches (15,4 cn) with her base.
The base ist also sculpted (Diameter: 3,5 inches, ca.8,6 cm)
This sculpture is a art doll and not meant to be played with.
"Eve" comes to the winner signed and numbered with a photo certificate of authenticity .
Thank you for your interest in my work.
Please, if you have zero feedback, email me before you bid. Your bids are welcome, but I respectfully request verification from you first.
Payment only onto my pay-pal account within
3 days of the end of auction.
*****
Shipping cost US Buyers :
Shipping cost to overseas is $ 28 (about 7-14 business days to US).
*****

Thank you for your kindly interest
Wenn Sie noch keine Bewertungspunkte haben, bitte schicken Sie mir eine e-mail vor Ihrem Gebot. Ihre Gebote sind willkommen, Ihre mail dient nur zur Sicherheit.

EU und Deutschland Zahlung durch PayPal oder durch Überweisung möglich.
EU customers can pay also with bank transfer
*****
Shipping cost: Deutschland als Paket : 10 USD (7 Euro)
UN Europe Buyers : 18 USD
********
Danke für Ihr freundliches Interesse.