"Debbie" - girl
one-of-a-kind fine art doll
dolls house sculpture 1:12 scale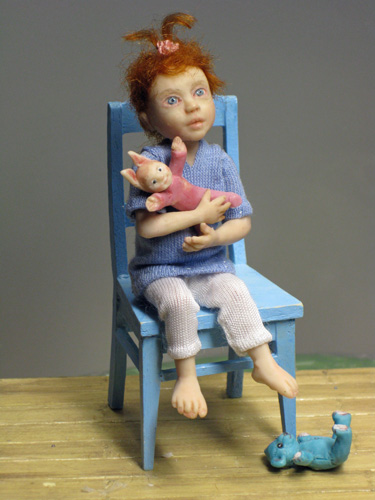 Debbie is an 1:12 size dollhouse miniature - girl
She is 3,2" tall in her seating postiion, (if she would standing, ca 4 tall )
perfect for 1:12 miniatur scene.
She is hand-sculpted from Polymer Clay (full)- without use of any molds and
absolutly unique. Debbie is dressed with fabric., her hair are from mohair.



Debbie wakes up early in the morning as the first.
She sits quietly on a chair holding her toy animal in her arms.
Then comes mom and takes both into her arms: Good morning, Debbie......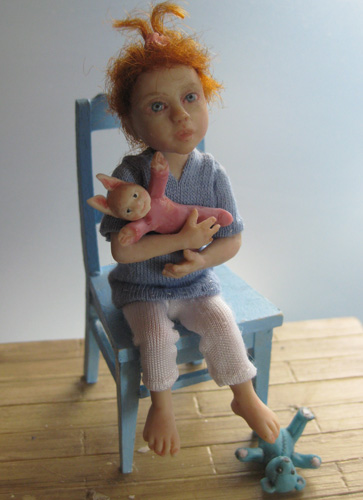 Debbie ist ein kleines Puppenstubenmädchen mit ihrem Spieltier im Maßstab 1:12, perfekt für eine
Puppenhausscene geeignet. Sie ist ein Unikat (one-of-a-kind), ohne Formen frei aus Polymer Ton
voll modelliert und textil bekleidet. Die Haare sind aus Mohair.