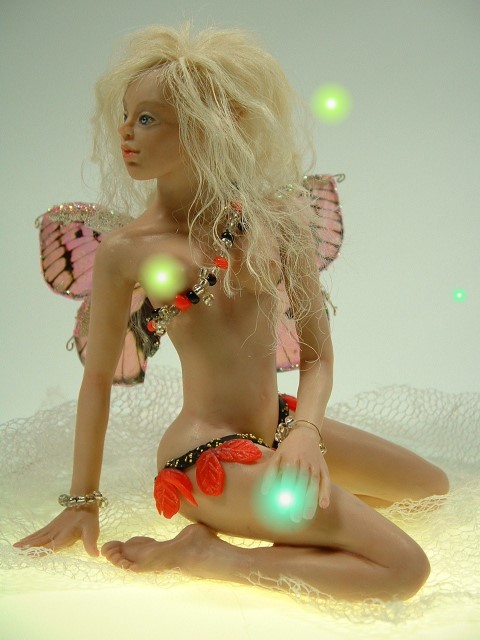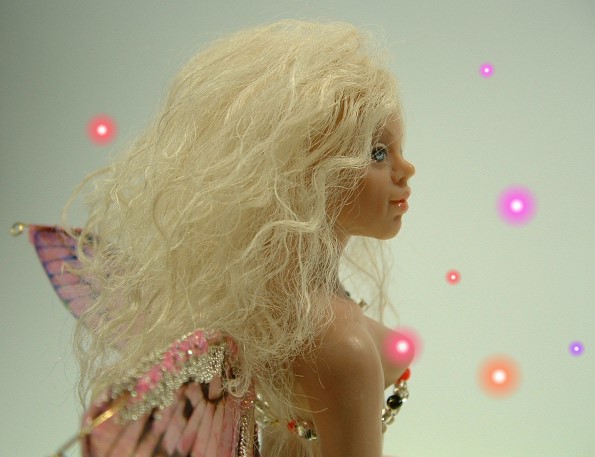 behind the
rainbow

OOAK fantasy sculpture by Helena -

This lovely sexy fairy is a hand sculpted artist doll # 36 designed by myself. She was built from artists polymer clay prosculpt over a strong wire armature and is totally unique.She is one of a kind and will never be duplicated. There are never any molds used in my work. All features are hand painted in heat set paints (genesis).
Her skin is painted, shaded and blushed to give her a natural glow. Her hair is blond tibetan lambswool. The beautyful translucent handmade wings are flexibel and can be gently posed .
She would be 4" tall in her kneeling position.
This sculpture is an art doll and not meant to be played with. It comes to the winner with a Certificate of Authenticity.
Leonie
ooak sculpture # 36 by Helena